Shop
Welcome to our online shop.
Here you will find a range of hand-dyed and undyed wool products made from the wool grown on our Victorian farm, processed fully in Victoria and certified Product of Australia.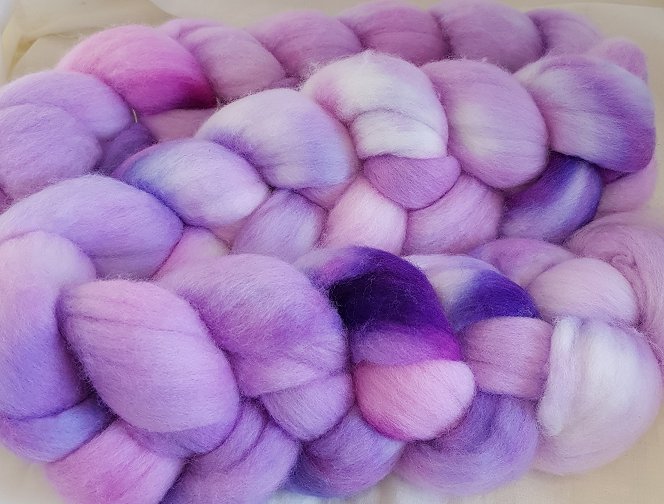 NEW!

Our new subscription group Friends of Beersheba Farm is now LIVE and available to purchase! We started with the idea of Sheep Sponsorship and then super-charged it. 🙂 Check it out and get involved!
**UPDATE 27 September 2019
Dyed tops are now off-line until after the Pakenham Wool Day.
**UPDATE 23 September 2019
The shop/website setup has been changed to allow regular customers to set up a My Account if they wish. (Shopping as a Guest is absolutely still an option!) This is a new-fangled option for Admin so hopefully there won't be too many glitches (as always, please don't hesitate to contact us if you experience any problems!)
**UPDATE 29 July 2019
Fibre Advent Calendars & 12 Days of Fibre Christmas sets are NOW AVAILABLE for pre-order until October 31st (they are posted out in November). Please remember to use the coupon code  advent19 for free Australian postage! International customers have $20AUD flat rate postage!
International sales — postage is now flat rate $20AUD for packages 2kg and under. If you experience any glitches in this then please let us know.
Raw fleece – following on from the Australian Sheep & Wool Show we are still in the process of stocktaking what raw fleece is available. Please be patient, and hopefully we will have Merino, English Leicester and Drysdale fleece wool back in the Shop soon.
All prices are in Australian Dollars (unless there is some woocommerce conversion magic going on we don't know about..!)
PAYMENTS: All online payments are done through the PayPal gateway (ie. your financial details are not stored on this website because the transaction is done by PayPal)
SHIPPING: All purchases will be posted within 3-5 days after payment has cleared. Average delivery times in Australia are 3-7 days, International can be 10-30 days. If you require an item to be sent Express then please contact us to arrange the payment option.
If you require International postage and have a query then please feel free to contact us. Thanks!